Conveyancing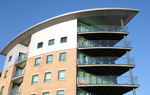 Buying or selling a property can be a stressful and worrying experience. We aim to alleviate some of that stress by providing our clients with certainty in the financial planning for their property sale/purchase/re-mortgage. With that in mind and in response to market and economic changes we DO NOT charge a percentage of the purchase price and tailor our fees to our clients situation.
We GUARANTEE
that the OUTLAY WILL BE CALCULATED AND FIXED in our initial meeting;
that there will be NO HIDDEN CHARGES
Conveyancing is the generic legal term used to describe the process of transferring ownership or legal title in real property.
The Irish property market has seen unprecedented change and turmoil in the past 36 months. There has been an incredible adjustment in property prices. To reflect the market, we have adjusted our Conveyancing fees to bring the best possible value to the market. We pride ourselves in providing a professional, efficient and at all times accessible service.
For the first time buyer we aim to take the stress and the mystery out of the experience by providing straight forward advice, explanation and guidance throughout the process. We are a young practice endeavouring to build up a client base. Our focus is on delivering a standard of service that will ensure all new clients will become clients for life.
If you are selling your home to buy a new home we will work closely with you to co-ordinate your sale with the purchase of your new home to provide as seamless, smooth and stress-free a transition as possible.
To make an enquiry with our Principal, Niall Cosgrave, CLICK HERE