Landlord & Tenant Issues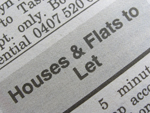 Cosgrave & Company Solicitors provide up-to-date advice with an efficient service to any parties involved in executing both Residential and Commerical Leases.
When a dispute arises between a Landlord and Tenant, the lease provides the legal framework to establish how the dispute should be resolved. For this reason, it is very important for both Landlords and Tenants to understand and comply with their rights and obligations under their Lease.
Residential Leases
Cosgrave & Company Solicitors recognise the increased number of investment properties which are purchased with the intention of renting them out. It is important for both Tenants and Landlords to be aware of their legal rights and obligations. A Residential Lease is a straight-forward agreement to have negotiated, and often proves essential in resolving Landlord-Tenant disputes. By having a lease executed, landlords are safeguarding the condition of their property, and tenants are protected their security deposit.
Commercial Leases
A tenant establishing a new business, must ensure that their rights and obligations under the Lease are fully understood by them, that they have a right to use the property in the manner they require, and that the Rent Review clauses represent a fair balance of rights between the parties. It is standard practice for the Landlord's Solicitor to draft the Lease. It is therefore essential that a prospective tenant receives independent legal advice in relation to the Lease, to ensure that all clauses are fully explained to them and that there are no unusual or onerous financial clauses "hidden" in the lease, such as management fee clauses, or repair clauses.
A Landlord who wishes to lease out a property has different priorities to safeguard. Thus, a Landlord will want to ensure that the property is kept in good repair, that the rent, out-goings (such as insurance) and services (such as water rates) are discharged in a timely fashion, that the rental payments are increased in line with inflation, and that the Landlord has sufficient rights pursuant to the termination clause, should the arrangement prove unsuccessful. The Landlord will also want to ensure that the use of the property is in compliance with planning permission, that he has access to the property in order to inspect it, and that the current tenant does not assign the lease to a third party, without the Landlord's consent.